Asparagus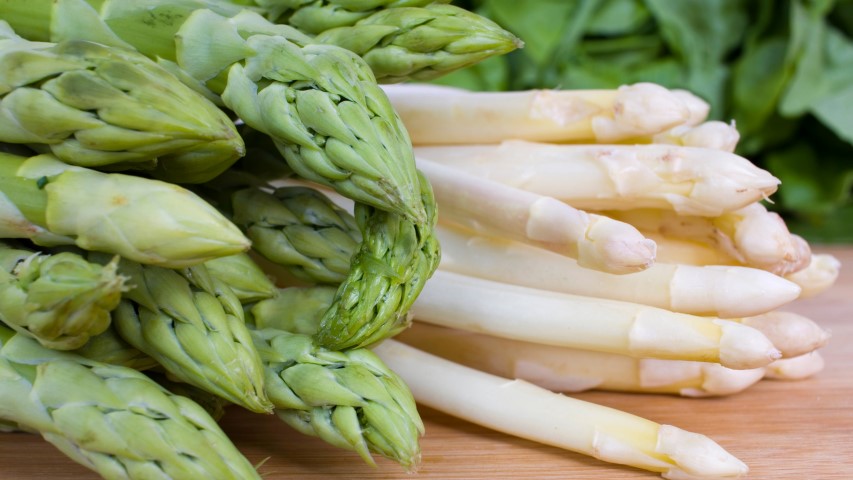 Asparagus is a long term crop. Expect 15 year + harvests from a well prepared asparagus bed. Nothing tastes like home grown asparagus and a productive bed is a real investment. Work on 10 plants per asparagus eater in your home.
Start by planting your seed in seedling trays in spring / summer. Transplant into nursery beds for the first winter or two. They can be grown in-situ for the first 2-3 years, but must be transplanted before the start of year 4. Once your plants are ready for transplant, dig a trench to at least spade depth, and fill with well matured compost. Spread a spade-full of calcitic lime per running meter and fill to ground level.
Lift the asparagus crowns in mid-winter and separate them into individual plants. Using a spade, wedge open the bed and insert the crown with the roots in a fan shape. Space plants 30 cm apart in full sun. Water well and fertilize with an organic fertilizer every Spring.
In the first year of transplant do not harvest any spears, in the second year after transplanting, harvest for 2 weeks. In year four after transplanting harvest for 4 weeks and from then on you can harvest for 6 weeks maximum. Well-fed plants will product the best, use a top dressing of compost every autumn and only cut top growth once the winter frosts have killed them off.
---
Showing 1 to 3 of 3 (1 Pages)
Join our Veggie Gardening Newsletter
No spam, just good solid info!
Last Name: