Lettuce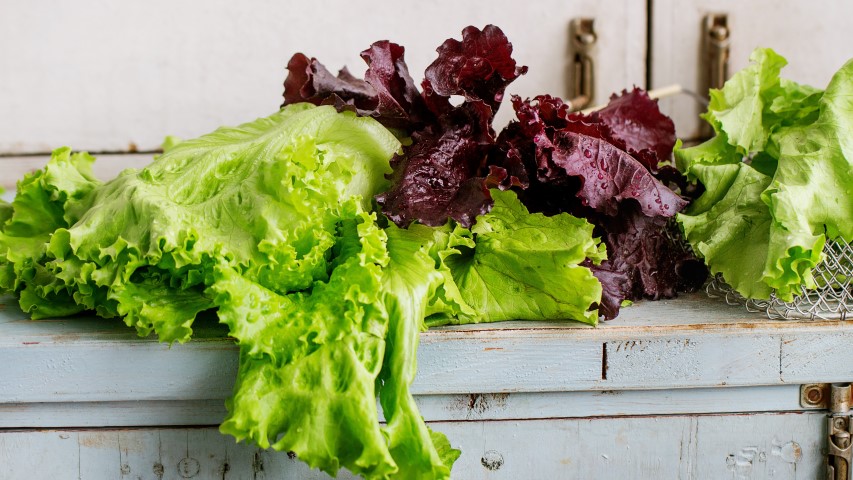 Lettuce comes in many colors, leaf shapes and types adding variety in color and texture, which makes for appealing, mouth-watering salads at the dinner table.
Lettuce is an extremely rewarding crop to grow. Fast growing, with some of the loose-leaf varieties ready for harvest from 40-50 days. The heading varieties take the longest and are usually ready for harvest at around 80 days.
Loose-leaf types are the easiest and fastest growing, more heat tolerant and less prone to early bolting. Next is your Romaine/Cos varieties, also easy to grow with a very upright loose-leaf growth habit. Then you have your Butterhead lettuce which you can begin harvesting as a loose leaf as well as allowing it to form loose heads. Batavian is next, being a little more difficult to grow, these are normally larger leaved varieties that form heads but can also be harvested in the loose-leaf phase. The most difficult to grow is the Crisphead/Iceberg varieties: These form crisp, tightly formed heads but tend to be very heat sensitive, easily bolting in warmer weather.
---
Join our Veggie Gardening Newsletter
No spam, just good solid info!
Last Name: