Onions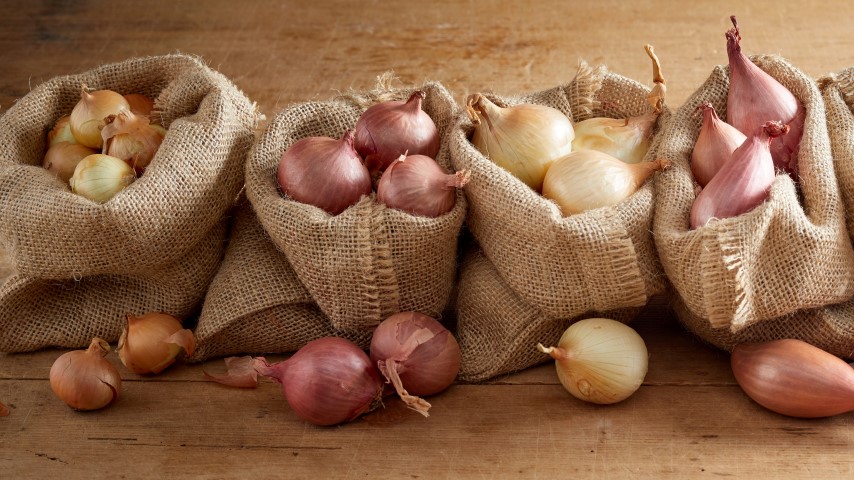 No pantry is complete without onions. A staple in most cultures, most meals are incomplete without them.We have many varieties suited for different purposes and growing regions.
Onion growing falls into 3 categories: Intermediate day-length onions can be grown just about anywhere with a daylight requirement of 12-14hrs. Short day-length onions do better in the Southern states and require 10-12hrs of daylight. Long day-length onions require 14-16hrs of daylight to bulb well and thrive in the Northern states.
The dividing line for the long and short day-length varieties is a horizontal line drawn between Kansas and Oklahoma. As a general rule, plant long day-length varieties above the line and short day-length varieties below the line.
Plant onion seed shallowly in prepared drills and loosely cover with soil. A hessian/burlap cloth over the planting bed will assist in germination and moisture retention. Thin out to 4 - 6"(10-15cm) apart when seedlings are pencil thick and either replant the thinnings or use in salads.
---
Showing 1 to 12 of 12 (1 Pages)
Join our Veggie Gardening Newsletter
No spam, just good solid info!
Last Name: